Hello,
In Nengo gui there is an option to see Values of ensemble as show in the figure below: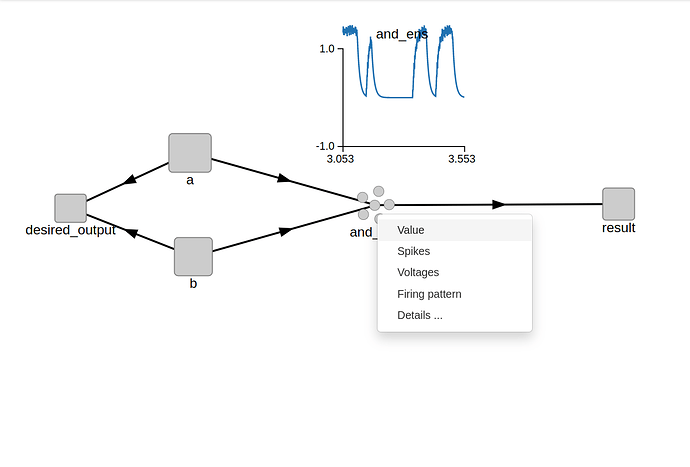 I would like to plot Value using matplotlib. So, my question is what is the equivalent probe for Value in nengo?
I tried 'decoded_output', 'input' and 'scaled_encoders' which are probeable for nengo.Ensemble. None of them are giving me the results similar to the figure above.
Thank you for your time
Best Regards,
Vanditha