Hello,
I am trying to construct a fully-connected 2-layer probabilistic SNN. The two layers are input layer and output layer. The neurons in the input layer receive the discrete-time spike train and the neurons in the output layer output the discrete-time spike train. The relationship between the two is based on the Generalized Linear Model. The membrane potential of a postsynaptic neuron at time t depends on the past spiking behaviour of the presynaptic neurons and the past spike output of the neuron itself.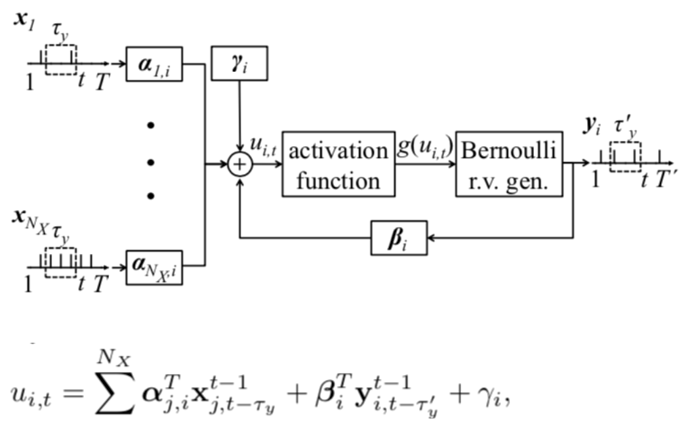 where alpha, beta and gamma are the parameters I want to train.
I am still new to Nengo and could anyone give me some hints on how to construct this SNN and how to train it? Like is there any built-in functions which are useful?
Thanks in advance.