Hello,
Recently tried to develop RL using Nengo and integrated with open AI gym.
Code is available here
But I have few queries its performance is not so great.
I found DQN using torch and Tensorflow performs really awesome.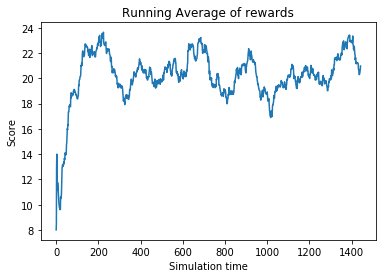 As you can see running average of rewards basically shows Nengo RL agent can balance pole for just 20 to 25 steps.
Nengo is very good cognitive modelling platform.But expecting Nengo to perform as good as like any other neural networks library like Torch or TF is valid(might be valid for NengoDL)?
To improve it's performance what should I do?