I am learning Nengo and NEF and going through the examples in the tutorials.
In the example, it shows the algorithms to find the gain and bias for LIF neurons but I don't get the logic behind it. (z, g, b etc).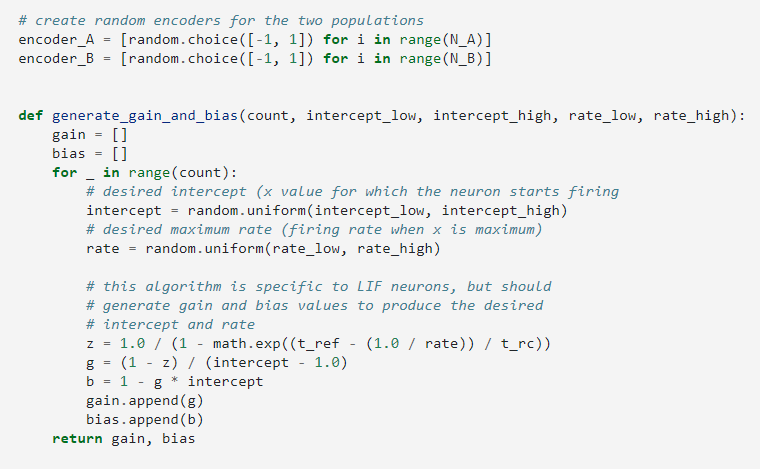 Could someone explain the formula a little bit more?
Thanks,