Hi, I recently had some questions about the STDP algorithm. I built a simple network and used the STDP algorithm and its results are ideal.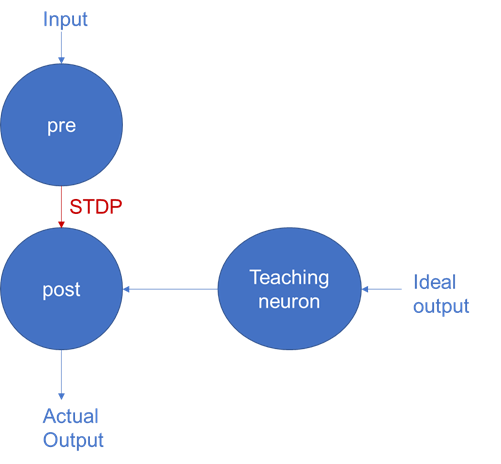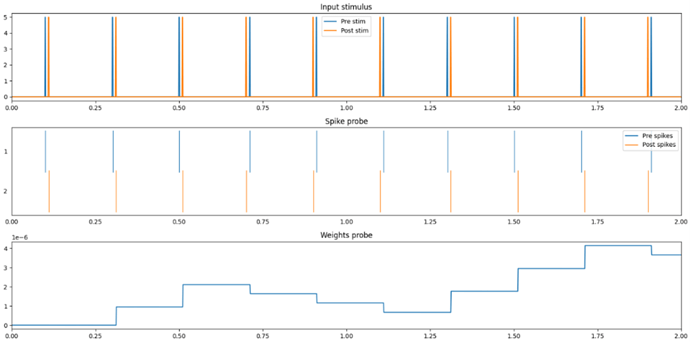 But I don't quite understand how should I use the trained weights, i.e., the signals passed by pre to post when teaching neurons are no longer passing signals to post? And, how to set teaching neurons to stop passing signals to post? I tried to set it this way:
teaching_neuron = nengo.Node(size_in=1, output=lambda t: e if t < 1 else 0)
But it didn't achieve the result I wanted, am I doing it right? Is there a difference between sending no signal and sending a signal with a value of 0? I would appreciate it if you could provide me with examples or answer my questions.