Has anyone tried to implement the concepts stated by the Hierarchical Temporal Memory using Nengo? I see that they define a special type of neuron and some rules of who they build connections between each other. For example, this is the type of neuron they define: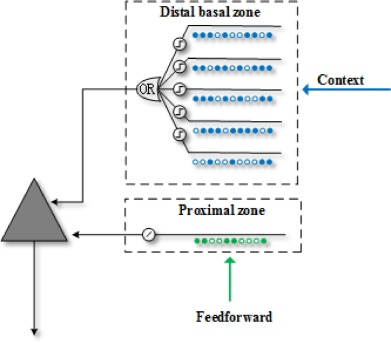 And they arrange them in minicolumns that then are arranged in columns: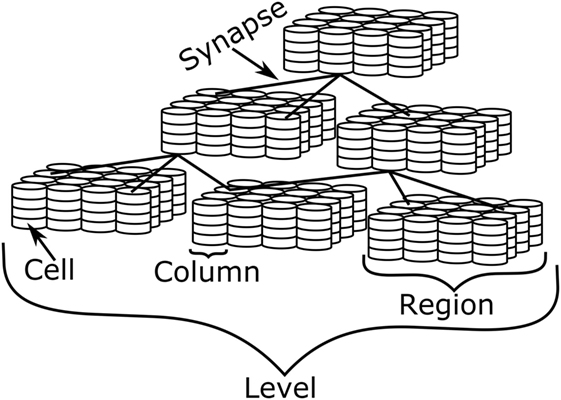 Here is a presentation (a little bit old) that summarize how this "framework" works. Anyone familiarized with HTM theory had ever tried to implement it using Nengo?